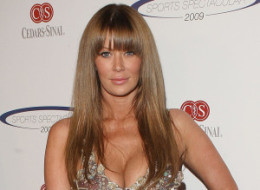 A commenter stated her opinion that Jenna Jameson was just jealous and that Kim Kardashian is "the Queen Bee." And that Kim somehow provided "diversity" in her sex tape.
The Cheesemeister pondered: Honestly--Kim Kardashian is the Queen Bee of what? Having rich parents so she never had to work a day in her life and developing no discernible talent or skill? Having Botoxed her robot-looking face? I'm not sure what she is the "Queen Bee" of, exactly.
As for diversity, Jenna and Kim both look like they're made out of plastic. So I'm not sure where this "diversity" comes into play.
About Sex Tapes
Read the Article at HuffingtonPost